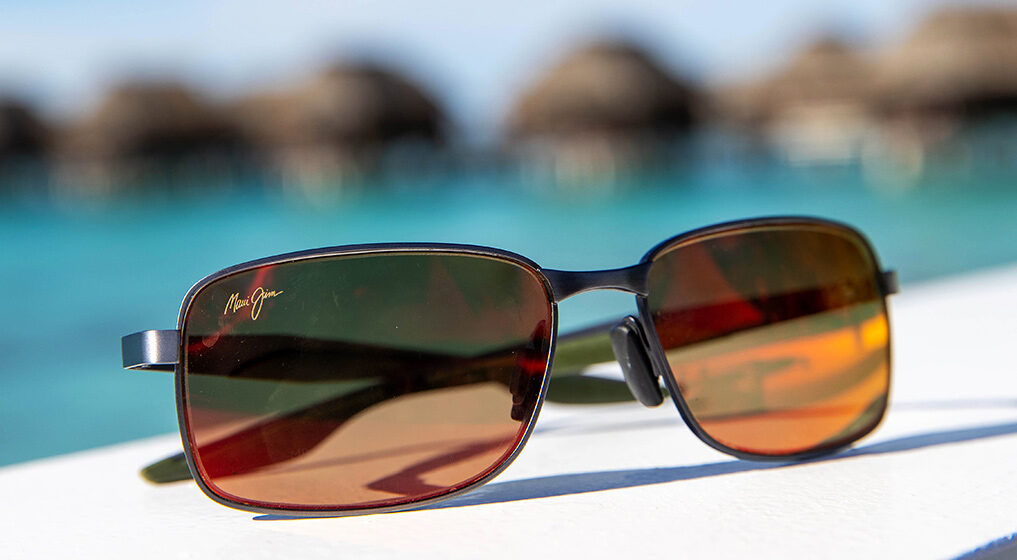 2021 18 March
We are all aware how important it is to protect ourselves from the harsh Australian sun. We wear sunscreen to protect our skin from getting burned, hats to keep the sun off our faces and necks, umbrellas at the beach for shade, but what about our eyes?
Most of us understand the importance of wearing a good pair of sunnies, at the very least sunglasses that offer comfort from glare and protect our eyes against UV rays and solar blue light. Over exposure to both can lead to cataracts or macular degeneration. Ideally, sunglasses should protect our eyes from UV rays, shade from glare and help enhance what you are seeing throughout the day.
Maui Jim Sunglasses have been at the forefront of the Optics and Sunglass industry since 1980, first founded by Walter Hester on Ka'anapali beach in Lahaina, Maui. Designed to change the way you see the world, Maui Jim have a keen focus on enhancing colour, contrast and clarity.
What makes Maui Jim so special? Their patented PolarizedPlus2 technology, protects against UV and glare reducing polarisation, but it also strengthens the colours around you, giving everything a real life "colour pop." All Maui Jim sunglasses are polarised, with different coloured lenses suiting different lifestyles and environments.
Example:
Neutral Grey is best for bright direct sunlight. It offers the best light reduction with the sharpest contrast and richest colours.
HCL Bronze (meaning "high contrast lens") is perfect for every day wear. Why? The warm tint is perfect for varied everyday conditions. Traditionally brown or bronze lenses are ideal for activities such as driving.
Maui Rose is a subtle rose tint that is great for fast action activities such as sports. This lens is the highest available contrast, so it will help differentiate the bright colours in fast moving sports.
Lastly, Maui HT ("High Transmission" lenses) offer extra contrast and colour in low light environments. Since these lenses are a lighter green in colour, they are ideal for when you don't need your sunnies to be as dark, but still would like all the protection and enhancement. These lenses are ideal for activities such as golf, or anything in a low light environment.
At Dingley Eye Centre, we are passionate about your vision and the health of your families' eyes. Call us to make an appointment, book online or come down for a chat about the best UV protection solution for you and specifically about how Maui Jim technology can enhance your lifestyle outdoors.
Sophie Blade, Darran Yeow and the team @ Dingley Eye Centre
We are your local optometrist
Ph: 9551 4244
116 Centre Dandenong Rd, Dingley Village
Website: insightfuleyecare.com.au {Book appointments online}
Email: admin@dingleyeyecentre.com